Good software can make a business run in a more competent manner while simplifying the management process.
By using the right software, your business can achieve its full potential.
The right software can help manage all demands and responsibilities, from high-level strategic goals to day-to-day operations.
The optimal software for all small and medium businesses is designed to help you run and operate better, reduce costs, and convert manual processes into electronic ones.
Customer relationship management
CRM refers to a technology that allows businesses to manage, automate, and undertake operational challenges. CRM helps to get more visibility of the client base which also aids in designing the strategy needed for long-term profitability.
The software should be quipped with an adept record-keeping system and precise financial reporting, suitable to Australia.
CRM improves a company's customer service practices, helping employees respond and resolve clients' queries.
HR and payroll
SMEs can cut their costs by improving the proficiency of the HR system through HR and payroll software rather than doing it manually. The process will speed up work and help eliminate human error.
Payroll processing is fast and easy when compared to manual systems. The software helps save time and extra manpower costs. Employees can even view pay slips and apply for leave and reimbursements without using up company HR time.
Antivirus
Cyber attacks like ransomware are an increasing phenomenon in business and even small systems in Australia are susceptible. SMEs can be targeted because of their lack of cyber defences and security policies to protect against these attacks.
With the increased sophistication of cyber attacks and improved techniques, small and medium businesses are always at risk of an attack. Security and antivirus software is a key constituent for any company's IT security strategy. Antivirus software protects the computers, servers, and data against viruses, malware, hackers, spyware, dodgy emails, and more.
Mail management
An SME in the digital world should be more connected and able to communicate information more easily and efficiently than ever before. SMEs look to improve collaboration, prepare documents, store files, and communicate securely. Mailing management is one such tool that allows its users to collaborate, communicate, and develop content and projects within the organisation.
Data Storage
Cloud data storage is a still emerging technology that is shaping the current technological space. The biggest advantage is that it helps businesses to store unlimited data. With the help of cloud storage, losing data or having complex disaster-recovery plans can be minimised.
Cloud storage also helps employees work on multiple documents at once and share updates in real time. This is convenient for companies that work across multiple different locations. The main advantage of cloud technology is that it can be accessed anywhere at any time while providing more flexible working practices.
Accounting software
Accounting software is designed to simplify, optimise, and improve the accounting processes. It makes processes such as tracking cash flow, revenue calculation, and accurate distribution of payroll easier to execute and provides a comprehensive solution for inventory, stock, invoicing, and data integrity.
The right software helps to create a simplified classification of accounts, general ledger, accounts receivable and payable and bank reconciliation.
If you need help and advice on understanding, designing and setting up software systems for your business, contact us at STA today. We will be able to develop the most efficient systems for your business and budge.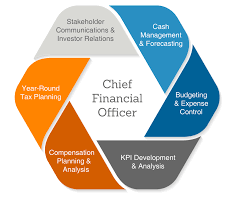 Why you need a virtual CFO
It is common for SMEs to have limited resources, or no capacity to hire an accountant or CFO. Being swamped with paperwork and accounting can limit your business growth. However analysing revenue and spending and keeping finances in check is integral in any organisation. For small and medium businesses who don't have a dedicated employee…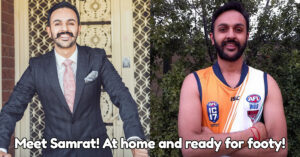 Meet the team!
With the aim of getting closer to our clients and friends, we thought we'd start to share a small bio from one of our team members. Today we say hi to Samrat. Samrat is the Accounting and Tax practice director here at STA – he started with us in January 2019. He completed a…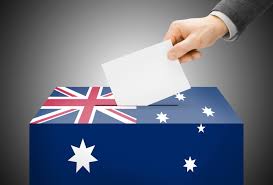 Business Tax Policies for the upcoming election
We are 100% bipartisan here at STA, and we frankly think it's six of one, half a dozen of the other with the major parties in respect to the economy. However if you were wondering what the actual business tax policies of the major parties are, this article gives a great outline.